40 ft Medium Terrain Scissor Lift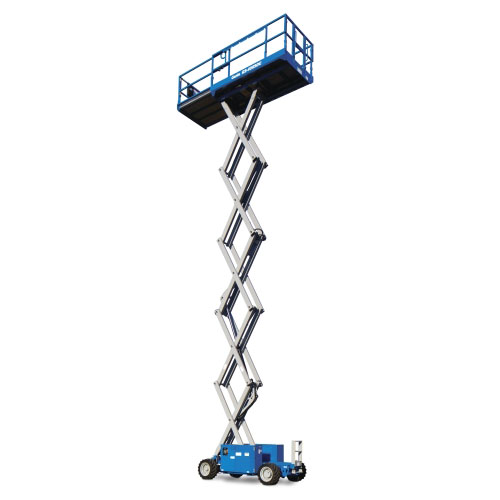 Pricing and Availability
Details
This 40 foot lift (46 foot working height) has wide tread tires that provide solid traction on tough surfaces. It has a large platform with plenty of lifting power.
Wide-tread tires
Navigates through rough terrain
Large working platform
Plenty of lifting power
Working height of 46 feet
2 wheel drive
We also have all sizes of boom lifts and reach/regular forklifts if you have other construction or warehouse needs. Just call us 855-999-LIFT to schedule your lift rental today.
Representative image – models may vary.
Max Lift Height: 40'
Fuel Type: Electric Scissor Lifts
Options: 2WD
Typical Models: JLG 4069LE
Need Assistance?
We offer customer support during
business hours, give us a call!
Necesita Asistencia?
Ofrecemos atención al cliente durante horas de oficina, llámenos!
5 AM PST - 5 PM PST
---
CALL US:
---
Prices do not include hauling and fees.
Please call for total price. Rental rates vary by market and may be higher.
Similar Rentals