We've partnered with over 1,300 equipment suppliers across the nation to increase their reach and revenue, all while improving their overall utilization. 
'We have been working with Big Rentz for about two years. As a small business we greatly value the business that they generate. Their staff and personnel are always a delight to work with.'
'We like working with BigRentz because everyone from the company is a pleasure to work with. Everyone has an upbeat attitude you can feel over the phone and even emails. Great customer service all the way around. All the information is always correct on the purchase orders they send over. We look to work with BigRentz for many years to come!'
'BigRentz is always thriving to provide a level of service at a higher standard.'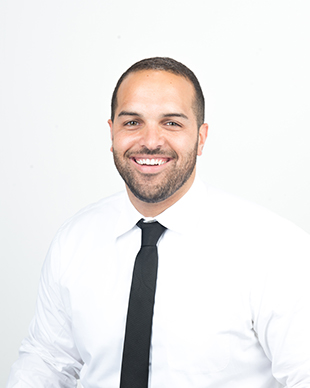 Keith Holmes
Director of Supply
Chris Bernardo
Regional Supply Manager
Van Truong
Regional Supply Manager
Taylor McSunas
Regional Supply Manager
Our BigRentz Pro division was created with a purpose in January of 2015 to help fulfill our suppliers' re-rental needs.  For most equipment rental companies, managing the re-rental process can be challenging, especially when it comes to sourcing their own equipment and keeping track of what's on rent.  Based on the feedback that we've received from our suppliers, we understand that there are times when you need to re-rent equipment in order to take care of your customer.  Unfortunately it often comes with a cost and not much of a return on your time investment.  Our goal with BigRentz Pro is to change that by handling the legwork for you.
At BigRentz, we build technology to make our team more efficient and to add value to our suppliers.  QuickRentz enables our suppliers to claim deals via email or text message with the click of a button while simultaneously streamlining our internal rental process.  By using this tool, our suppliers are receiving even more opportunities to close BigRentz deals without having to download or install any additional software.
BigRentz Connect allows suppliers to receive additional rental opportunities from BigRentz.  In an effort to reduce the amount of phone calls our suppliers field and help streamline our rental process, we've partnered with a number of ERP companies and suppliers to allow BigRentz to place an order directly into our suppliers internal system.  Suppliers who are participating in Connect get first access to deals based on the availability of their fleet, and access to additional market data based on the information you provide us with.