How to Be Safe When Using Your Forklift Rental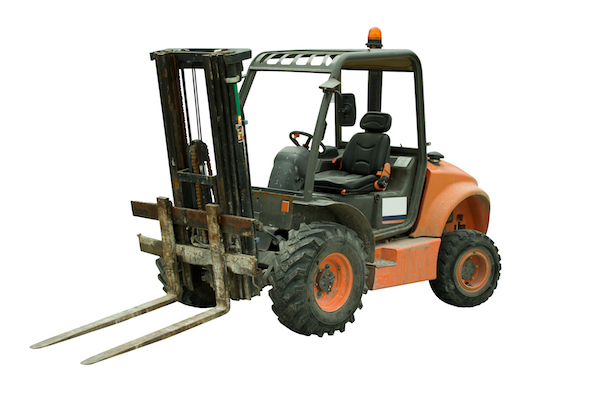 Forklifts are great machinery if you need to carry heavy objects or lift items to a high location. If you find you occasionally need a forklift on your jobsite, you might discover that renting one is your best option. However, keep in mind that forklifts have special operating instructions to make sure they're used correctly. The next time you have a forklift rental at your jobsite, make sure everyone follows these important safety tips.
Only Qualified Operators
One of the most important safety tips to follow is that only employees who have been trained and licensed are allowed to operate the forklift. It's crucial to remember that it's against federal law for anyone younger than 18 to operate a forklift. Additionally, it's unlawful for anyone 18 or older who isn't properly trained and certified to operate one.
To operate a forklift legally and safely, you must complete a training program. You'll need to learn about forklift controls, steering and maneuvering, properly loading a forklift to avoid visibility restrictions, forklift stability and capacity, the surface conditions needed for safely operating a forklift, and more.
Wear the Right Clothing
When you're operating a forklift, you must wear the correct clothing. This includes wearing a high-visibility jacket, hard hat, and safety shoes at all times. Keep in mind that loose clothes can interfere with the controls or become caught in the forklift, so it's important that you never wear them. Also, you should never operate or touch any of the controls if you have grease on your hands. This could make the controls too slippery to properly grip, which could cause an accident.
Inspect the Forklift Before Use
Before you use the forklift, you should always do an inspection to make sure it's ready for operation. Areas you should look over include the controls, steering, brakes, tires, warning devices, and mast. If you notice anything wrong with the forklift, you should never operate it. Instead, inform management or a supervisor. Only qualified technicians should carry out repairs or maintenance. On the other hand, if everything looks good, remember to always follow the operator manual or equipment instructions when operating the forklift.
Start the Forklift
When you're getting ready to start the forklift, it's important to use the steps and hand grabs to get on and off. When you sit down, make sure the controls are in reach, the seat position is comfortable, and you can see properly in all your mirrors. Finally, before you start the forklift, be sure to fasten your safety belt and keep all parts of your body safely inside the cabin during operation.
Look at Your Environment
As you're operating the forklift, you must follow all jobsite rules and guidelines. Only operate the forklift in designated areas and roads. Observe the signs that highlight clearance heights and maximum permitted floor loadings. Always be aware of the height of the load you're carrying when you enter or exit a building, and pay special attention to the edge of a ramp or loading dock when you're operating a forklift near one. Finally, always make sure you're operating the forklift within the designated speed limit.
Avoid Hazards
It's important to keep an eye out for any hazards around the jobsite while you're operating the forklift. This will help you avoid these hazards. Use extra caution when the floor is slippery, and avoid holes or bumps. Don't drive over loose objects on the ground that could cause the load to shift and tip over. When you're operating the forklift near a corner, door, stairway, entrance, or exit, reduce your speed and use the horn to let other people know you're there.
Maintain Your Visibility
Proper visibility is key to safely operating a forklift. Carry loads close to the floor to get good forward visibility. Unless you're driving up a ramp, you can operate a forklift in reverse if the load restricts your forward visibility. If your visibility is significantly obstructed, you might need a lookout to help you operate the forklift.
Secure All Loads
You never want to lift or move a load that isn't stable and secure. Make sure every load is correctly positioned and stacked across both forks. If you have to, use ropes or bindings to secure the load. It's always important to remember that you need to use increased care when operating a forklift that has a long, wide, or high load.
If you think you need the versatility and help of a forklift on your jobsite, contact us at BigRentz to learn how you can rent one today. You'll discover the value of renting little-used machinery rather than buying it.
---