Why Rent an Electric Scissor Lift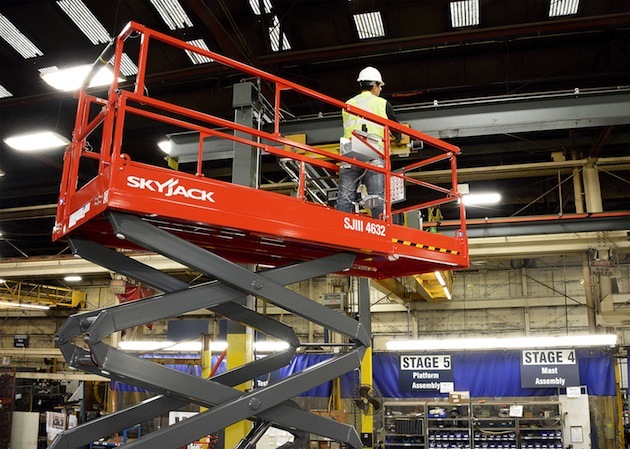 Purpose of an Electric Scissor Lift
Electric scissor lifts, sometimes referred as a platform lift, are commonly used to provide a variety of height and mobility when working in warehouses or spacious buildings. Scissor lifts are excellent when your project requires changing out light bulbs, running electrical wiring, painting, transporting heavy loads, or any other type of indoor tasks that require some height.
Another great feature that a scissor lift offers is the convenience of a power accessory connection. Invaluable when you need to plug in your power tool.
Most Popular Sizes Rented
At BigRentz, we receive calls daily inquiring about the scissor lifts we rent. Before renting, you will need to consider the amount of space available to maneuver the equipment and also how high up you will need to reach.
Below is a list of our most popular lifts we rent that assist our customers on a wide variety of indoor tasks:
19'x30" Narrow – Electric – Non-marking tire
26'x32" Narrow – Electric- Non-marking tire
26'x46" Wide – Electric – Non-marking tire
32'x46" Wide – Electric – Non-marking tire
If your job requires outdoor usage, we also rent rough terrain scissor lifts. These lifts are perfect when you need to operate on hard level surfaces, such as concrete or asphalt.
Safety is extremely important to us at BigRentz. Even though scissor lifts are known to be easy to operate, it is required that you have been trained prior to use. For more safety tips, click here.
---