The unfortunate truth is that disasters happen. Even those who prepare for natural disasters, such as hurricanes or wildfires, may still suffer catastrophic losses. When these types of emergencies devastate homes and towns, individuals and families find themselves required to make several big decisions in a short amount of time, including whether they'll stay or leave.
Once a hurricane, wildfire, tornado, flood, or earthquake has passed, there's one main decision many people have to make: After losing everything in a disaster, do you rebuild in the same area or pack up and head somewhere safer? Here are some major factors to consider when trying to answer such a question.
Can you rebuild to a higher construction standard that would make your new home sturdier and more disaster-resistant than the old one? 
Will you be able to get (or afford) insurance on a rebuilt structure in a disaster zone? 
Are neighbors, local businesses and public services likely to return and rebuild?
Given that you'll need to make this difficult decision sooner than later after a disaster, we've put together a resource guide to help you prepare. With some forethought and precaution, you'll be able to make the most responsible decision for your family.
Types of Natural Disasters Affecting Buyers and Homeowners 
When you're shopping for a home, it's important to know the risks. Different terrain and geographical features expose homeowners to different dangers, and you need to know what you're signing up for, in terms of weather and environmental risks. 
Hurricanes. If you purchase a home in a coastal area that's exposed regularly to tropical weather, you should research the hurricane risk for the area. There are even online records indicating where every hurricane has hit the U.S. since 1985.
Wildfires. Many areas are at risk for wildfires, including those with hot, dry weather, and woodlands with fallen timber. Online maps can illustrate areas of high wildfire risk.
Earthquakes. You should also research your home's earthquake hazard risk. FEMA Earthquake Hazard Maps are helpful for showing which areas are most vulnerable. 
Flooding. Similarly, if you purchase a home in a flood zone (you can check the FEMA Flood Map Service), you'll need to prepare for the possibility of flooding. 
Tornadoes. If you buy a home in a tornado zone, particularly in Tornado Alley, you should know your risks and take precautions.
Typically, in communities where the risk is greater, homebuyers should look for homes that are built to withstand the areas' typical natural disasters as best they can. 
Disasters Damage Homes — and Lives
Natural disasters can cause significant damage to a home, but the amount and type of damage vary greatly. For example, hurricanes can cause damage due to strong winds, but an accompanying storm surge also can cause significant flood damage. Hurricanes also can spawn tornadoes. This combination can equate to significant and even complete loss of properties.
And we've all seen the damage done to homes after a fire, flood, or earthquake. These events are called "disasters" for a reason. The structural integrity of a home can be severely damaged by any of these, leaving it uninhabitable. 
In addition to disasters that cause roof and structural damage, a home suffering even a few inches of water damage can necessitate significant repairs as well as mold remediation. Likewise, after a wildfire, fire and smoke damage leaves lingering issues beyond what is visible — such as odors and drifting ash.  
However, it's not only homes that suffer when a natural disaster occurs; the lives of the people in those homes can be upended completely. According to the children's charity site Their World, "Natural disasters, such as floods and typhoons, forced 4.5 million people around the world to leave their homes in the first half of 2017. They included hundreds of thousands of children whose education has been stopped or disrupted due to schools being severely damaged or destroyed by extreme weather conditions."
Schools, businesses, and municipal service organizations are also affected by natural disasters, leaving whole communities to decide whether they should rebuild or leave. Massive damage to schools means that children in the community will either be out of school for months or dispersed to different schools nearby. Public services such as police, firefighters, emergency services, and hospitals may find their facilities or workforce compromised, causing a disruption in services. Natural disasters wreak havoc on entire towns, contributing additional deciding factors for homeowners when choosing whether to stay or leave. 
Stay or Go? The Public Debate
When it comes to deciding whether to stay and rebuild or leave and move on after a natural disaster, keep in mind that you're not the first ones facing this difficult choice. In fact, since natural disasters impact large communities, wide-ranging public debates have arisen regarding whether or not entire communities should take on the exorbitant costs of rebuilding.
For instance, an ongoing public conversation debates the wisdom of spending federal funds to rebuild coastal towns where the possibility of another hurricane is very real. The New York Times reports, "Across the nation, tens of billions of tax dollars have been spent on subsidizing coastal reconstruction in the aftermath of storms, usually with little consideration of whether it actually makes sense to keep rebuilding in disaster-prone areas." Many scientists argue that rebuilding in these areas is a waste of money and puts people's lives at risk.
However, nearly 30 percent of the U.S. population lives near a shoreline. The logistics of a mass exodus would be staggering. And leaving homes and communities they've known and loved for generations is not an easy choice for anyone. News and opinion site The Tylt reports, "Nearly 63 percent of the country supported tax dollars going to New York and New Jersey after [Hurricane] Sandy hit, and most Americans feel that neighborhoods are close-knit and worth keeping together. Abandoning the coastlines would mean disrupting entire communities and ripping families apart."
As you read on, you'll see that this choice may not be one you can make completely on your own; the choices of entities surrounding your home will also come into play. After all, if your community chooses not to rebuild, what will be left for you?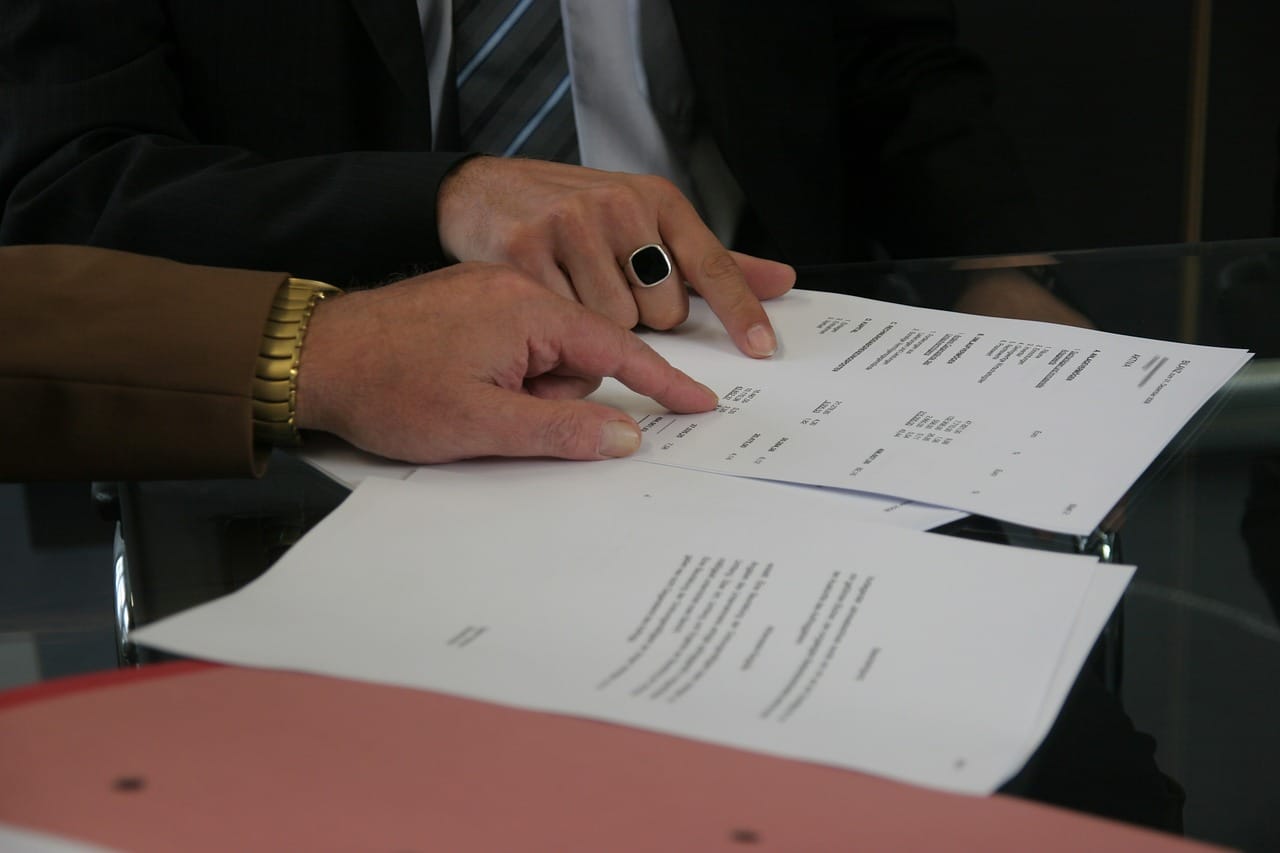 Annual Costs to Homeowners
Natural disasters are costly in numerous and different ways, not the least of them monetary. According to the report Natural Disasters' Economic Impact, "2018 was the fourth-costliest year for natural disasters in history […] They cost $160 billion, of which only half was insured […] 2017 cost the U.S. economy a record $307 billion. There were 16 events that cost more than $1 billion each."
As Forbes explains, "fires cost homeowners the most, with $6.3 billion in damages between 2015 and 2017 alone. Flooding cost homeowners about $5.1 billion in that time, while hurricanes and tornadoes racked up $4.5 billion in damages."
When roads and major infrastructure are damaged, the costs to communities are exorbitant. Plus, those without insurance often end up going bankrupt, and their damaged homes remain unrepaired. Even with federal aid or a declared state of emergency, some individuals cannot afford to stay. 
For a better idea of the annual costs for homeowners, check out MSN MoneyTalksNews' report surveying How Much Natural Disasters Cost in Every State.
Insurance Considerations
Homeowners should purchase the right type of insurance to protect their homes and property in the event of a disaster. However, home insurance gets tricky, and not all disasters are covered. 
As the finance blog MarketWatch explains, "For homeowners, what precisely caused the damage to their home will prove important for insurance purposes, because coverage will depend on how the damage was caused. During a hurricane, if high winds cause roof damage that leads to significant water accumulation within the house, insurance will likely cover it. But if a nearby river crests because of heavy rainfall and then causes flooding, the damage to homes will only be covered if the owners have flood insurance."
Therefore, it's critical to have the right types of insurance — especially if you purchase a home in an area where natural disasters are more likely to occur. As Forbes explains, "homeowners should be aware of the potential catastrophes that could occur in their area, so they can properly insure themselves against damages."
Understanding and Mitigating Risks
It can be easy in the immediate moments following a natural disaster to think the worst. However, before you make any permanent decision about whether you'll stay or leave, you should mitigate the risks. 
For example, the Rice University Business School explains, "Although we can't predict when another catastrophe will happen, it's important not to assume that because we flooded recently, flooding will happen again soon. Research shows that when people are planning for the future, they give too much weight to recent events."
However, it's wise to consider the risks and make an informed decision. For instance, if you live in a hurricane-prone area, you need to consider whether you can survive another hurricane or if it would be better for you to relocate. Likewise, if you lived through a flood and continue to live in a flood zone, it's wise to invest in flood insurance. Also, review U.S.maps indicating natural disaster risks like earthquakes, floods, tornadoes and hurricanes to help you gain better insight into risk factors for your area.
Immediate Steps to Take When Disaster Strikes
When you're affected by a natural disaster, you may feel overwhelmed. There are a few steps you should take immediately that can help you find peace of mind during this traumatic time. 
Check-in. Let your family and friends know you're safe, and register yourself and your family with the Federal Emergency Management Agency. It's critical to register with FEMA as soon as possible, even if you have insurance. 
Find shelter. After a disaster, local organizations such as churches or community centers will open as temporary shelters. Listen to news sources for local shelter information, or visit the Red Cross' Find an Open Shelter page. Also, you can use the FEMA mobile app or text the word 'SHELTER' and ZIP code to 43362.
Secure temporary housing. Some families can stay with friends or relatives. If this is not possible, check FEMA or the local chapter of the Red Cross for assistance. FEMA offers different types of disaster aid to help those with housing needs.
Register for assistance. If you have damaged or lost property in a federally declared disaster area, register yourself to receive disaster assistance, and you may be able to get money back from the IRS or other governmental bodies.
File a claim. Contact your homeowner's insurance company, as well as additional entities that may be implicated, such as your flood insurance company.
Contact your mortgage provider. Your lender or mortgage company can counsel you on the appropriate next steps, which might include mortgage forbearance or other agreement measures.
Address mortgage concerns. What do you do if you're unable to continue paying the mortgage on your damaged home (or should you even do so)? The financial pros at Nerdwallet offer a guide detailing What To Do When Disaster Hits Your Mortgage.
Returning Home to Inspect the Damage 
After a natural disaster, you'll return home at some point to inspect the damage. This will be your first step in deciding whether or not you'll stay and rebuild or leave. Seeing the state of your home may be traumatic, but to move forward, you'll need to take a deep breath — and then make the following steps to protect yourself and your future.
Practice safety first. Homes that have been damaged should be approached with extreme caution inspected carefully for safety. For example, be on the lookout for loose power lines, gas leaks, wet electrical equipment, and structural damage. Often your local utility company can tell you if homes in a particular area are off-limits due to potential hazards.
Document everything. Once you can get inside to take inventory, make a list of everything that was damaged. Take pictures or record videos that show evidence of the damage. 
Don't throw anything away. A helpful tip from HG Legal Resources advises, "Do not discard any damaged property until your insurance adjuster has had a chance to take a look at things. If they do not see it, it [will be regarded] as though it did not exist."
Prioritize repairs. As you inspect your home and document the damage, look first for the most extensive damage or the areas that will need the most repairs. 
Search for vital documents. In the case that your home is unlivable, locate and retrieve your vital documents, if possible. These will include:

driver's licenses 
birth certificates 
passports 
Social Security cards
marriage licenses 
citizenship papers

If you're unable to locate these documents, consult the U.S. government's guide to replacing vital documents.

Have your mail forwarded. Instituting a temporary address to receive your mail is especially important if you're having replacements of vital documents mailed to you.
A Homeowner's Next Considerations
Now that the time has come to decide whether or not you can or should rebuild, the answers are all about cost — in money, time, effort, and resources. Let's look at some of the questions you're likely to be asking yourself.
What about the mortgage? Do you have a mortgage? If the disaster makes it impossible for you to continue paying on it, you can request a mortgage forbearance and work out a future payment plan. 
What type of aid is available? Look into disaster loan assistance as well as assistance from FEMA and the Federal Housing Administration to see what type of aid or mortgage insurance you qualify for as a disaster victim. 
Is restoration possible? Your place might have suffered only cosmetic damage. If the disaster didn't make it a total loss, then you can assess whether restoration is possible. Disaster restoration often includes several steps such as water damage rehabilitation, mold remediation, and subsequent rebuilding. 
How much structural damage did the home sustain? The more structural damage your home has suffered, the harder repairs or rebuilding will be, and the higher the costs. If just part of your home is to be rebuilt, it will need to have structural integrity. If it's been structurally damaged beyond repair, then, unfortunately, a tear-down and total rebuild might be necessary. 
What are the estimated costs? Often the decision to stay or leave comes down to money. What's the assessed degree of damage, and the projected amount for repairs? While much of this will depend on whether or not you have a solid insurance policy, you should have a general idea of how much restoration and rebuilding will cost. 
Will insurance be attainable? Insurance companies can drop homeowners if they file too many claims or live in areas at high risk for disasters. As Insurance.com explains, "For insurers, it all boils down to costs, so if an area has a history of claims or a homeowner files multiple claims, an insurance company could deem the property an unacceptable risk and either raise the premium or cancel your policy altogether."
What will insurance cover? As we discussed earlier, homeowner's insurance does not cover everything — while damage from tornadoes and hurricanes usually is covered, that from earthquakes and flooding often is not. For example, Esurance.com explains, "Damage caused by floods or earth movement (like earthquakes, landslides, mudslides, and sinkholes) isn't typically covered by your homeowner's insurance. There can also be exclusions when it comes to water damage and mold, fungus, and vermin, as well as deterioration and wear-and-tear." Therefore, it's imperative that you review your policy carefully. For better coverage, consider the following additional insurance policies: 

disaster insurance 
flood insurance 
earthquake insurance 
region-specific insurance 

Will safety upgrades be possible? As the real estate site New Home Source explains, "Much of the decision may be driven by the homeowner's insurance company and coverage [….] A policy that includes replacement cost, building code upgrades and temporary living expenses can make rebuilding easier. The cost of building materials also matters, especially if there's a large gap between what the insurance company will pay and the homeowners' expectations and dreams for their new home."
Future Considerations for Homeowners
After you've examined the basics of your personal circumstances, some other questions will pop up for you to ponder. 
Will neighbors and local businesses return? Even if you have the ability to rebuild your home, not everyone else will. Although certainly, your home is full of memories, it's also important to consider whether it will continue to feel like home if the community surrounding it changes drastically. 
Will you still have a job? Will your children still have a school? When natural disasters occur, much more than homes are destroyed: Businesses, libraries, schools, and hospitals can suffer greatly. Sometimes the compromise or disappearance of these public services can make it less feasible to stay in the area. 
Will public utilities be restored and first responders return to work? Without public utilities, it will be nearly impossible to rebuild. Similarly, without the municipal services of firefighters, police officers, EMT personnel, or even elected officials, will you feel safe during rebuilding and afterward? 
Typically, communities do rebuild. Many families in areas that have been hit more than once by a natural disaster continue to stay. In a report probing Why people stay in disaster-prone cities, the author writes, "If [people] trust the public officials and disaster managers in a particular community, they are more likely to continue living there after a disaster, because they believe the managers will do a good job in future crises."
In contrast, some communities are so devastated by a natural disaster that they never rebuild. For example, the Smithsonian magazine reports, "In 2011, a series of tornadoes destroyed the town of Cordova, Alabama. Today, the town looks largely the same as it did just after the tornadoes hit. Buildings haven't been rebuilt, the downtown area is closed, and there's shattered glass everywhere."
If You Choose to Restore and Rebuild…
If you can't imagine living anywhere else, and your home is salvageable, then it's time to start planning your home restoration. First things first: Understand that restoration will not happen overnight. Expect it to be a lengthy process. In addition to finding a contractor, you'll also have to deal with your insurance company and building permits. 
While your insurance company can point you in the direction of some builders, it will ultimately be up to you to find and hire a builder. Do your research! Rather than hiring the first contractor on the list, compare the different options. Look at the homes each has built and compare prices. 
Keep in mind: If you're in an area where several homes have suffered significant damage, builders will be in great demand. According to the finance blog Bankrate.com, "After a disaster, good contractors will be booked up, and your renovation may not be high on the list." It is better to be patient and hire someone you trust to do a high-quality, professional restoration than someone who is looking to make quick and easy money.
You'll also likely have to secure the right building permits. If your home is being rebuilt, you'll need a building permit as well as one for demolition. Your builder may also have to alter the look or floor plan of your home to satisfy updated building codes. 
As you move into the renovation process, here are some tips to ensure that your home will be rebuilt safer and better than before:
Hire a licensed reconstruction contractor. A reconstruction contractor is one who specializes in reconstruction issues. Bankrate.com explains this important distinction: "While all licensed contractors can properly renovate a home, a reconstruction contractor speaks the same language as the insurance adjustor." 
Start with the basement. It's wiser to rebuild from the ground up. 
Strengthen the interior walls. After a disaster, you'll want to do as much as you can to prevent the same damage in the future. Regard this as an opportunity to make your home stronger and sturdier.
Use water-resistant materials when possible. If your home experienced water damage, you understand how difficult it is to extract water from the home, as well as deal with secondary issues like mold growth. As you rebuild, choose water-resistant materials to help minimize future water damage.
Consider improved flooring options. Now's the time to replace that old wall-to-wall carpet with flooring materials that offer higher water resistance, such as tile, vinyl, or laminate. 
Add windows designed to withstand high winds. Storm windows are designed to provide extra protection from high winds — and they also provide better insulation in all types of weather conditions.
Protect exterior walls by avoiding vinyl. Vinyl siding is not fire-resistant, and it does not protect homes well against high winds or hailstorms. 
Hire a qualified roofer. Professional roofers have the experience and know-how to expertly repair all kinds of damage to your roof. 
Use quality materials. When it comes to repairing damage and rebuilding after a disaster, you want to choose materials that will last longer and be sturdier in the face of another disaster.
Keep all your receipts for insurance purposes. Repair costs will add up quickly. Protect yourself and your wallet by keeping your receipts.
Safer, Sturdier Renovation Possibilities
For many homeowners, the decision to stay or leave after a natural disaster is scary. After living through a horrific natural disaster once, people naturally are fearful of going through it again. Fortunately, you can determine whether it's possible to rebuild to a higher construction standard that would make your new home sturdier than the old one.
For example, those who live in flood zones may feel it's worth raising a home's foundation level, while those in earthquake-prone areas may opt for earthquake retrofitting with house bolting and cripple-wall bracing. Moreover, some homeowners use these disaster situations as opportunities to perform major home upgrades.
Tips for Working with Contractors and Restoration Professionals
As noted earlier, it's better to wait for a qualified contractor or restoration professional than rush and hire someone who's not properly skilled. Unfortunately, after natural disasters, there are some individuals who prey on the needy. Protect yourself from hiring an unqualified contractor (or one who cares more about filling his pockets than taking care of your home) by heeding the following tips:
Check references before signing. Only use licensed and insured contractors. Unfortunately, there are people who will prey on victims of disasters and do a poor job or leave unfinished work. Never sign a contract before you vet a candidate.
Get recommendations from people you trust. Rather than hiring blindly, ask the people you know about who they recommend. It's likely your neighbors are having work done, too, so confer with them first. 
Consult the Better Business Bureau. This is an easy way to make sure the person or company you're considering has not had complaints lodged against them.
Know where they're based and when they work. You want to avoid hiring someone who lives out of town or only works part-time, making the timeline much longer for your rebuild. 
Always get an estimate. A contractor's estimate for work to be done can help protect your wallet and keep your builders on track. Just be sure to check whether a potential contractor charges a fee to make an estimate. 
Get a clear price breakdown. You should have a clear idea of how much you would be paying for materials and labor, and be supplied with any updates as the project progresses.
Read carefully before signing. As with any contract, it's always important to read the fine print before you sign the dotted line.
Do not pay cash upfront. Unfortunately, it's common after a disaster for unscrupulous people to take the money and run without completing the job. Instead, if possible, start by paying only a deposit using a credit card.
Prioritize permanent over temporary. Make sure you spend more on permanent repairs than on temporary ones. It's likely the money will eventually run out, and you would rather it run out after you've made permanent repairs rather than temporary ones.
Stay alert. If you suspect you are not being treated fairly, go with a different contractor. 
If You Choose to Sell and Leave…
It's important to note that if you rent instead of own property in the area hit by the natural disaster, then your steps will be significantly different. In such a case, you'd most likely only need to replace the contents of the home you were renting, and then relocate.
But if you own the property, and decide it's a better choice to sell and leave, then you'll need to prepare for the sale and relocation process. This will vary greatly depending on the type and extent of the damage to your home and the area in which it's located. 
In popular areas that have been damaged by storms, you may discover that your home sells quickly. In areas where residents are displaced but plan to remain, you may find they're ready and willing to move at faster-than-usual speeds. However, if your home was significantly damaged, then you'll need to repair the damage before you can sell the property. Here are some basic steps for selling your home after a disaster:
Consider the property value. You might decide to sell at lot value, or only the worth of the land your home sits on. If you can't do that, then you'll need to restore your home to selling condition. Mortgages.com further explains, "If you already live in a high-risk area for natural disasters like earthquakes, your property value may dip slightly after the event, but should rebound." However, you should prepare yourself for receiving lower offers than you would have received pre-disaster.
Make only necessary renovations. You'll make more money on a home restored than the one you sell damaged at lot value. But the priority is to make your home safe and habitable. Ideally, the repairs or renovations you make should be done to increase the home's value. 
Know what to share with potential buyers. While the seller's disclosure requirements vary from state to state, you should plan on disclosing any damage. This means if the home was damaged by a natural disaster and has not been rebuilt, you must detail the damage. Additionally, many states require you to disclose hazards associated with the land, such as flood zones or earthquake risk areas. 
If you're renting your property: According to Real Property Management, "A property must be fit for human habitation in order to collect rent […] However, if a natural disaster strikes and only makes a property uninhabitable for a short period, then the resident could still be responsible for the terms of the lease. Additionally, the resident would be responsible for any damage to [their own] personal property, including vehicles." 
Avoiding Scammers During Recovery
Compounding the horror of the situation, sometimes unscrupulous people will try to take advantage of those reeling from the effects of a natural disaster. Consumer Reports notes, "Opportunists looking for ways to cash in on the misfortune of others are particularly common after natural disasters. You may be hit with pleas to donate to fake charities, for example. Those whose property has been damaged may be further victimized by debris cleanup and home-repair fraudsters." Here are some tips to help you avoid being scammed after a disaster:
Know what's too good to be true. Don't sign your name for anyone offering to repair damage and waive the insurance deductible. Often, these individuals use your signature to take your insurance money and disappear without doing the agreed-upon work.
Make sure "FEMA" is really FEMA. Some fraudsters pretend to be working with FEMA. You can immediately tell the difference if they request personal information (such as Social Security numbers or bank account numbers) instead of the nine-digit FEMA registration code assigned to each applicant.
Watch for charity scams. Charity scams are prevalent after a disaster. Be leery of charities that suddenly appear everywhere you look, or those you've never heard of before. Before you give or donate, check the charity's status online through a vetting service like Charity Navigator.
Don't pay upfront. Avoid paying contractors large amounts in cash before they do any work. Unfortunately, this is often a scam. Once the contractor receives the cash, you may never see him again.
Watch the door. Don't trust someone going door-to-door. It's rare that legitimate business owners or salespeople would solicit their services unannounced. Ask to see official identification, and investigate the company's contact information by calling any numbers (while remaining wary that it may be a partner in fraud who answers). Again, the Better Business Bureau can give you helpful insight.
Guard your info on the phone. Fake flood-insurance robocalls are an ongoing scam in which you're asked to provide personal and financial information over the phone.
If you suspect or are dealing with fraud after a natural disaster, contact the National Center for Disaster Fraud at 1-866-720-5721.
Making the Final ChoiceThere's no single choice that can be considered absolutely right for everyone after a disaster has devastated an area. A number of variables affect each decision, including the state of the surrounding community and infrastructure, an individual's or family's resources, local availability of materials and labor, predicted weather patterns for the area, etc.
Staying After a Disaster
Many people have chosen to stay after a natural disaster and rebuild. People and communities are resilient. The nation has seen entire communities rebuild and come back even stronger after disasters. In addition to a natural desire to stay at home, other factors make it more likely that people will stay. 
If one's family or job is located in the area, it's more likely the individual will choose to stay put and rebuild. Or, as The Conversation reports, "The longer a person's family has lived in a particular area, the more likely that person is to return home after being evacuated. Likewise, the stronger their ties to church communities, neighbors and local economic activities, the more likely that person is to try to go back."
In some cases, communities have come together to make difficult decisions about improving infrastructure, so that they'll be better prepared the next time disaster strikes. NYTimes editorialist Steve Ellis argues, "When waters rose again in the Midwest just a few years after the flooding of 1993, the communities of Valmeyer, Ill., and Arnold, Mo., were not reflooded. Taxpayer assistance had moved them to higher ground." Likewise, individual homeowners should make any possible repair or rebuilding choices that will keep them safer in the long run.
Leaving After a Disaster
In contrast, some people feel more comfortable leaving and starting over somewhere new. For example, after dealing with damage from a flood, some people opt to move to higher ground. Or you may find yourself forced to relocate due to the extent of the damage. 
As Scientific American reports, "Our work shows that people move away from areas hit by the largest natural disasters […] If a county experienced two natural disasters, migration out of that county increased by one percentage point, with the strongest reactions happening in response to hurricanes. This translates into a loss of around 600 residents from a typical county."
Whether you relocate by choice or by necessity, it is possible to start over in a new place and be as happy as (or happier than) before. 
Preparedness is Key
In emergency situations, one cannot overemphasize the importance of disaster preparedness. While you can't prevent a natural disaster, you can take steps to make your home and family safer when one strikes. By knowing your area's risks and preparing your home in advance, you'll likely sustain less damage than those who are unprepared. Here are some basic disaster preparedness tips:
Know the potential risks. Understand the disaster risks for your area and familiarize yourself with your community's disaster response plans.
Have a family disaster plan. A family disaster plan is designed to help family members know how to find one another in the event of an emergency. The American Red Cross offers a family disaster plan template you can print and fill out.
Sign up for emergency alerts. The National Weather Service allows individuals to sign up for email and SMS weather alerts. Plus, you should sign up to receive notifications from your state and local alert systems.
Address your home's weaknesses. Repair vulnerable spots and liabilities — for example, roof damage or wall-to-wall carpeting, both of which can exacerbate water damage — as promptly and completely as you can.
Inspect your plumbing and electrical systems annually. It's wiser and safer to prevent or minimize the possibility for damage by maintaining your home's most critical systems. If your plumbing or electrical systems are faltering, repair them before disaster strikes and even worse damage occurs.
Clear debris from your yard regularly. During storms, flying debris in your yard (such as broken limbs or loose furniture or fixtures) can become extremely hazardous. 
As you assess the damage to your home, you'll need to consider all the various factors that influence your decision: what your insurance will and will not pay for during recovery; whether neighbors, local businesses, and public services are likely to return; if you have the capability to rebuild a more disaster-resistant home; and whether you can get (or afford) new insurance on a rebuilt structure. All these considerations and more will help you decide whether to rebuild or relocate. 
While you can work to prepare your home for the impossible, a disaster is still possible. And if you do experience a disaster in your home, it will feel overwhelming. But being prepared with pertinent information beforehand and knowing your options for responding afterward can give you the strength to make the decisions necessary for your family to move on and move forward.