Technically, no one needs any construction certifications to be in the construction industry. In fact, most people can begin their career as an apprentice working on a construction site.
That being said, the construction industry is filled with specialty positions and opportunities as long as you have the right training and education. From concrete mixing to tower crane operations, several certifications can be earned by anyone.
Although certification isn't strictly needed all the time, continuing your education shows steadfast commitment in your future career and lets your employers know you are dedicated. With the right certifications, you'll stand out above the rest, increasing your value and worth.
Here is a list of the most common and useful construction certifications that you can earn.
OSHA Training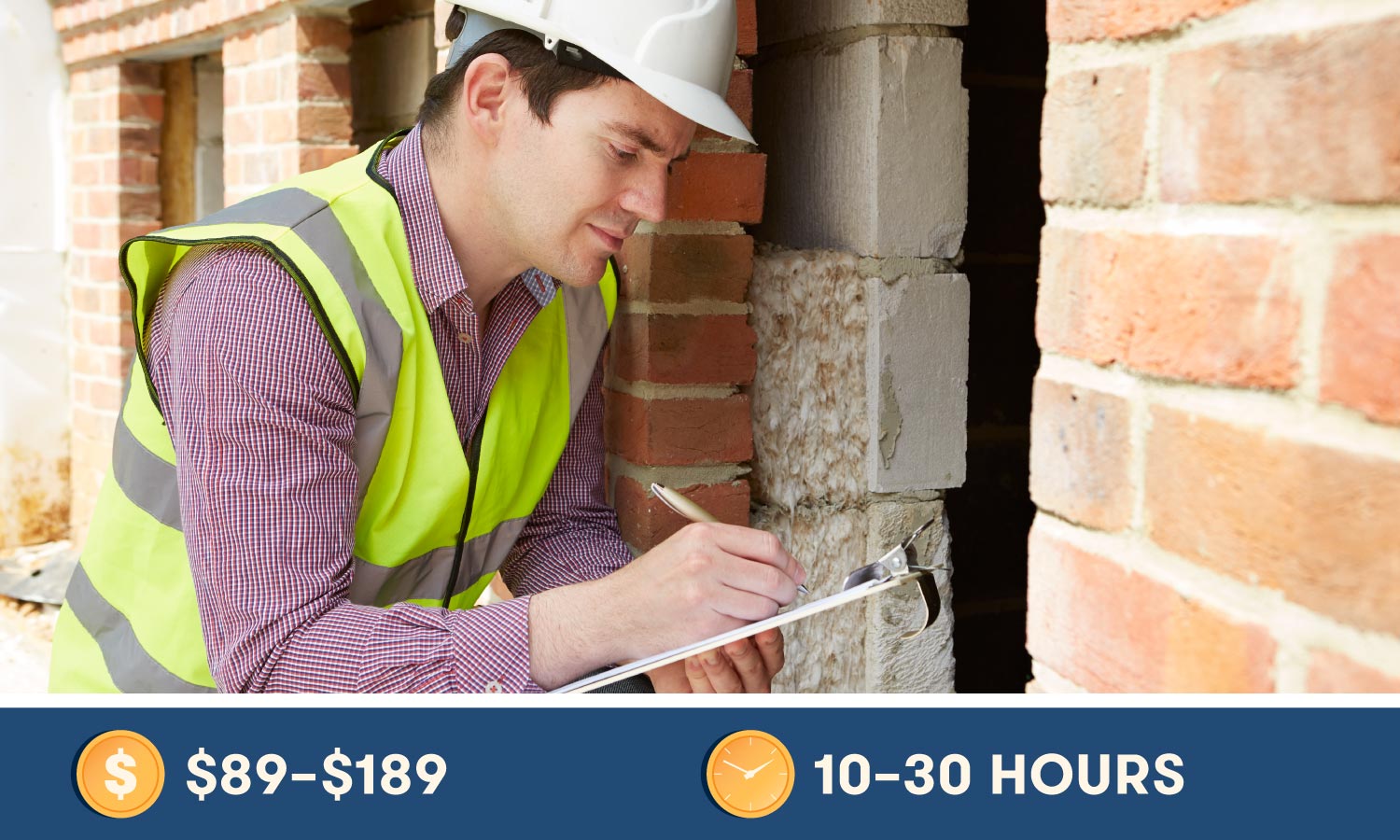 Price: $89-$189*
Duration: 10-30 hours
Technically, OSHA doesn't offer any certification courses; you only need proper training to learn how to be safe and not a danger to others on the worksite. OSHA only offers courses and trainers can be "authorized."
OSHA does offer a training program where students earn an official Department of Labor 10 or 30-hour training card. Although not required by OSHA, many states, on certain worksites, require every worker to have a Department of Labor card.
OSHA guidelines indicate proper training standards are to be implemented for any new employees on the job site. Although earning a DOL labor card can showcase your commitment to training, workers only need to be appropriately trained to be OSHA compliant.
National Council of Examiners for Engineering and Surveying (NCEES)
Price: $175 exam fee
Duration: 6 hours (exam)
The National Council of Examiners for Engineering and Surveying (NCEES) offers certifications for engineering and surveying . Both positions are crucial for the public's safety and benefit as only those uniquely qualified and who meet the national nonprofit's standards are allowed to become certified in engineering or surveying.
The NCEES's process of becoming licensed includes having the right amount of education, experience, and taking their licensing exam. The amount of education and experience that is needed differs between each state, so you'll want to check your state's licensing board to see what you'll need to qualify for the licensing exam.
ACI Certification
Price: varies
Duration: varies
The American Concrete Institute (ACI) offers almost 30 different certifications on nearly everything about concrete. Although it may appear to be simple enough (mix a little cement and water), those in construction understand the science behind it. A test must be taken to become certified must be taken; the ACI offers resources to help you prepare for the test.
Many local, national, and international organizations require an ACI certified professional to be on the job site, as each certified professional is up to date with current methods such as anchoring and testing. Luckily, you'll only need to take the certification course once, as the ACI certification is recognized worldwide.
Depending on which certification you take, the exact time and price of the certification can vary.
Green Business Certification (LEED)
Price: $250-$550
Duration: 2 hours (LEED exam)
More and more people are opting to build more sustainable buildings, and for a good reason. Not only are they good for the planet, but green buildings have a remarkable psychological benefit to us.
The Green Business Certification Inc.'s (GBCI) Leadership in Energy and Environmental Design (LEED) professional certification program independently recognizes proficiency in green building and design. It starts with earning a Green Associate credential, which signifies a person's understanding of sustainable building practices. Afterward, candidates can pursue more certifications offered through GBCI's LEED program.
If you're inexperienced in green building, the LEED Green Associate is great for those who are just starting. However, the GBCI also has several other certifications as well, and any one of them can put you on the map as a global leader of green construction.
Aerial Lift Training
Price: $75 (exam)
Duration: Training + exam (varies)
Aerial lifts, or boom lifts, have many uses in and around construction sites. To reduce the risk of injuries, OSHA requires completion of training and a certification program to operate a boom lifts. It doesn't take too long to be certified, but it's best to be properly trained before. Luckily, there are amazing training and certification courses available to everyone.
Many sites will require proof of certification, or they may pay the employee to take lessons to be certified. Nevertheless, being certified to operate aerial lifts is a practical and useful skill to have, especially on construction sites.
Crane Operation Certification
Price: $50 – $350
Duration: Varies based on the type of crane
To successfully operate any type of crane, one must be certified to operate the specific crane being used. The National Commission for the Certification of Crane Operators (NCCCO) is a nonprofit organization dedicated to developing effective performance standards for safe crane operations.
As there are a variety of different cranes, each one will need an operator to be certified to use that type of crane. The NCCCO offers training and exams for many cranes. The organization also provides a variety of crane operating certificates, such as crane inspectors and lift director certifications. The NCCCO's goal is to deliver premier education and effective safety standards for those working in and around cranes.
Construction Management Association of America—Certified Construction Manager (CCM)
Price: $385 (application and exam only)
Duration:  6+ years
A certified construction manager (CCM) is committed to the excellence of construction management. The CCM showcases an individual's dedication to construction planning, designing, project management, and safety. Those who earn this construction certification are recognized for their leadership, guaranteeing project, and program success.
The CCM, issued by the Construction Management Association of America (CMAA), is the gold standard of construction management credentials and proves that you are up to date with industry best practices. The certification requires a 4-year bachelor's degree and 4+ years of construction management experience, or eight years of construction experience with four years in management if you don't have a bachelor's degree.
Associate and Bachelor's Degree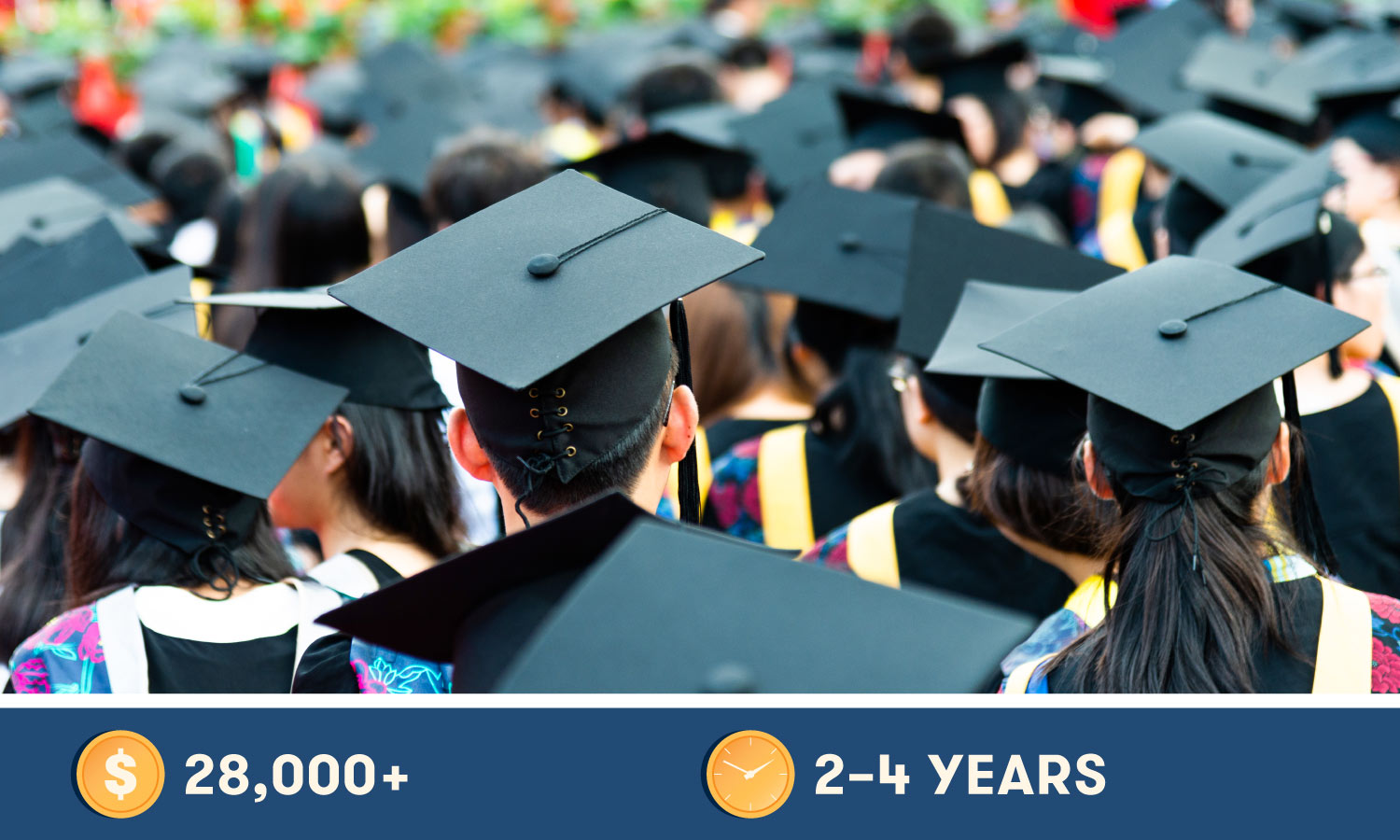 Price: $28,000+
Duration: 2-4+ years
Although there are a variety of ways to be hired as a construction worker, it's becoming increasingly important for construction managers to have some form of education.
Typically, construction managers will have some form of higher education with experience. However, it's not uncommon for someone with a high school diploma and a lot of experience to be a construction manager. An associate's degree, combined with on-the-job experience, is also very common with construction managers.
Any aspiring construction manager should look into earning a bachelor's degree. Some of the most common among construction managers are in construction management, construction science, engineering, or architecture.
Master's Degree
Price: $25,000 – $53,000+
Duration: 2+ years
For construction professionals who want to go into the finer details of things, a master's degree can be a great way to grow in the field. Although typically not needed for the everyday worker, attending graduate school will increase your knowledge in a variety of fields, including engineering, construction ethics, history, and construction management skills.
Many graduate schools offer a variety of degrees to choose from, and although it's no easy matter, continuing your education in this way can significantly assist you in your work.
Which Certification is Right for You?
Maybe your employer is paying for you to earn a certification, or perhaps you're taking courses on your own time. No matter what, construction certifications showcase your interest in improving your skills and a dedication to your professional career.
It's important to consider your interests and your career to find the right certifications for you. For instance: if you don't want to become a construction manager, a management certification won't do you any good.
Another essential aspect to understand is that you don't need to collect certifications. Earning a certificate does take time and dedication, but stressing out to receive all of them will do you no good.
Nevertheless, receiving a certification can benefit you and your career. It can show employers that you're dedicated to learning and improving your skills, making you more valuable. And the more useful you make yourself, the better the pay can be — especially with so many cities hiring for new construction jobs across the country.
*All prices are estimated ranges based on time of publishing.